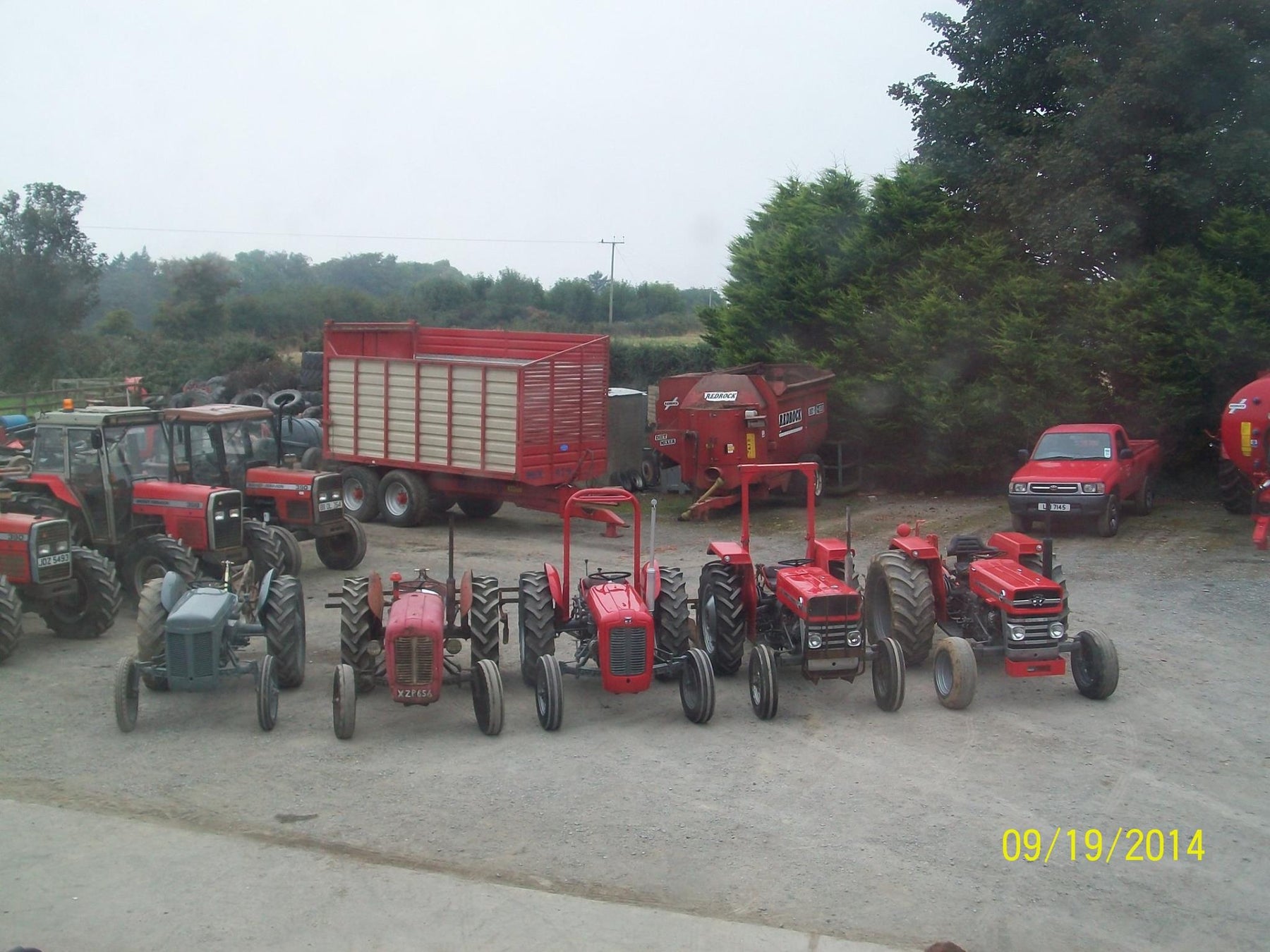 The History Behind The Massey Ferguson 135 - The World's favourite 2nd Hand tractor?
Is this the world's favourite second- hand Tractor?
So, what is the story behind the famous Massey Ferguson (MF) 135 tractor? Some have described it as "the best tractor ever made", whilst others have branded the tractor "the benchmark of its generation". One thing we can all agree on is its ability to live on forever. 
The 135 was first introduced at the Smithfield Show in 1964 as part of the Massey Ferguson 100 series to replace the ageing MF 35.  Fitted with a Perkins AD3.152 engine which later gave an impressive 47hp. 
Retaining many of the much loved features of the 35 but with some added equipment was the key to the models success. Lets take a closer look at its performance & attributes.
Massey Ferguson 135 Power:

Engine:
45.5 hp

 

[33.9 kW]

Drawbar (claimed):
33 hp

 

[24.6 kW]

PTO (claimed):
38 hp

 

[28.3 kW]

Drawbar (tested):
33.06 hp

 

[24.7 kW]

PTO (tested):

37.82 hp [28.2 kW]
Mechanical:

Chassis:
4x2 2WD
Steering:
manual
 
power (optional)
Brakes:
mechanical drum
Cab:
Open operator station.
Hydraulics:

Capacity:
8 gal

 

[30.3 L]

Pressure:
2800 psi

 

[193.1 bar]

Pump flow:
4.5 gpm

 

[17.0 lpm]

Total flow:
4.8 gpm

 

[18.2 lpm]

Oil type:

MF - 1129
Source: Tractor Data
Price:
Its original price in 1975 was $ 4385 (USD). In today's market it is very hard to put a price on such a collectors item!  With the Model being passed down the generations, holding onto memories, which some people couldn't put a price on. 
Massey Ferguson 135 Parts
MF 135 Parts are still widely accessible, making it a very appealing acquisition to farms today. The 135 production line may have stopped but the parts continue to be in circulation for this significant tractor.
Do you know where to find the serial number for your model? The serial number can be found on the right handside of the engine, below the battery tray. Below you can find every serial number identified with the 135.
| | |
| --- | --- |
| YEAR | SERIAL NUMBER |
| 1964 | 641000001 |
| 1965 | 641001909 |
| 1966 | 641014871 |
| 1967 | 9A10001 |
| 1968 | 9A39836 |
| 1969 | 9A63158 |
| 1970 | 9A87325 |
| 1971 | 9A107519 |
| 1972 | 9A128141 |
| 1973 | 9A152025 |
| 1974 | 9A182761 |
| 1975 | 9A207681 |
The 135 Today
Today the MF 135 tractor can be found just about everywhere. Known for its resilience and simplicity the machine has been adopted into the African, Sri Lankan, Nigerian and other developing countries Agriculture sector. 
Where else can these mobile little machines be found? One place to be sure to locate the popular tractor is on a dairy farm, scraping up slurry. The brakes may not be as effective, the bodywork may be faded and wheel rims showing signs of rot, but they are still hard at work, starting up at the first turn of the key on a cold winter's morning without any complaint.
I will leave it up to you to decide where the Massey Ferguson would rank. However, it is arguably the most talked about tractor for generations and will be for many more!